Welcome to VIP Steel Christchurch
VIP Structural Steel is a well established, locally owned and operated business specialising in the design, supply, fabrication and erection of structural steel for commercial and residential projects.
The combination of friendly and professional service and the ability to work to tight deadlines has helped us build up a large customer base, including large commercial construction companies and well – known residential housing companies.
With our large multiple workshops, yard spaces and through our team of experienced and dedicated staff, our clients can be assured that we have the capacity, skills and systems to take on any project.
We are committed to providing you the highest quality products you expect and require.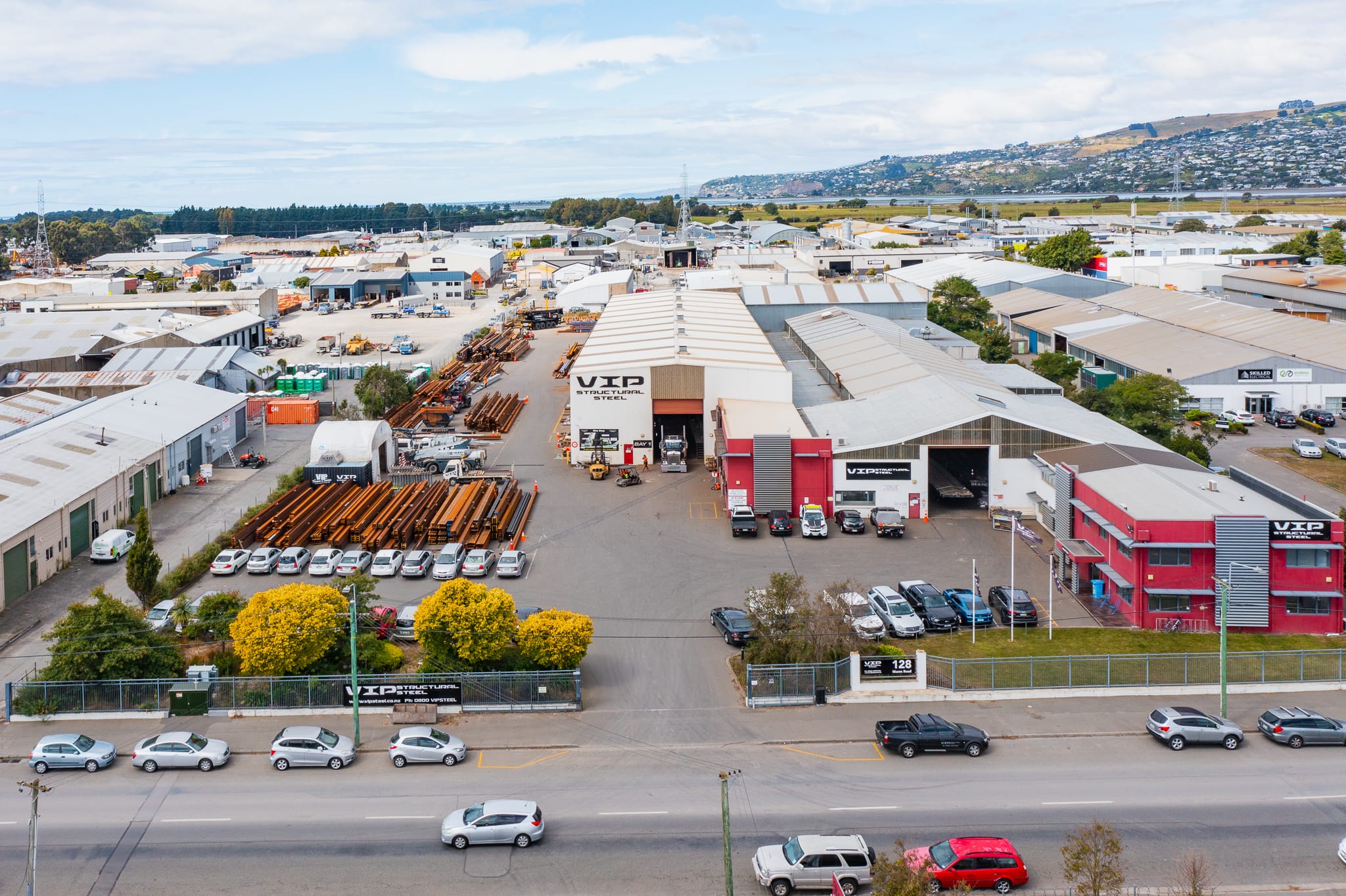 VIP Steel has gained Steel Fabrication Certification (SFC) in Construction Category 3 and IIW MCS AS/NZS ISO 3834 Part 2 with HERA Certification Ltd. This is a great achievement by the VIP Steel team who are proud to be apart of this scheme as this marks a quality to New Zealand's structural steel sector.
VIP Structural Steel has a strong emphasis on providing a safe workplace for all our employees.
It is the policy of VIP Steel to conduct our business at all times without risk to our employees.
We acknowledge our ongoing commitment and responsibility for maintaining the highest possible health and safety standards. The safety and occupation health of our employees is a matter of prime concern to the company.
All of our employees that carry out work on-site have a valid Site Safe Passport, we can also ensure that at least one of our employees on site at any time will hold a current First Aid Certificate. Our staff are also required to have a Elevated Work Platforms Certificate and Training, Building Construction Passport, Sling Regular Loads Unit Standard, Truck Loader Cranes – Hiabs Unit Standard. We have our experienced crane drivers certified in Bridge Engineering Self Supervision.
Detailed SSSP's and Job Safety Analysis Work Sheets are completed for every commercial project and followed by our staff from start of project to end.
Individual training records are kept for all employees which details the training each employee has received and each new task the employee undertakes. We assess our staff on their safety and training requirements every month.
Not only is our Employees safety of importance, so is our Contractors and Visitors.